Our sports-themed bottles are the perfect gift for any sports fan in your life! No matter their favorite team, these bottles will hit it out of the park. Shop by sport below.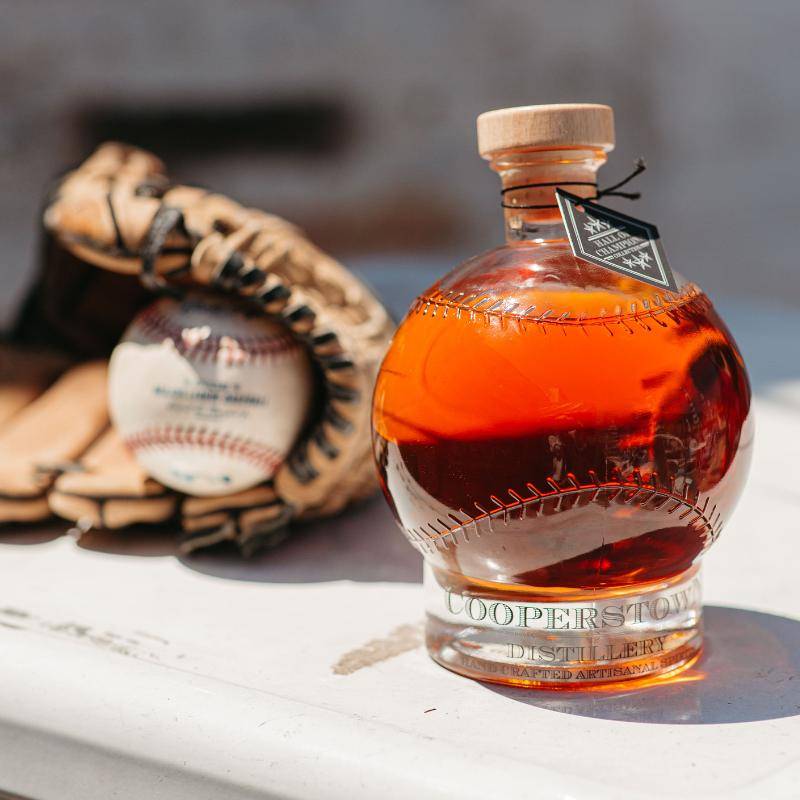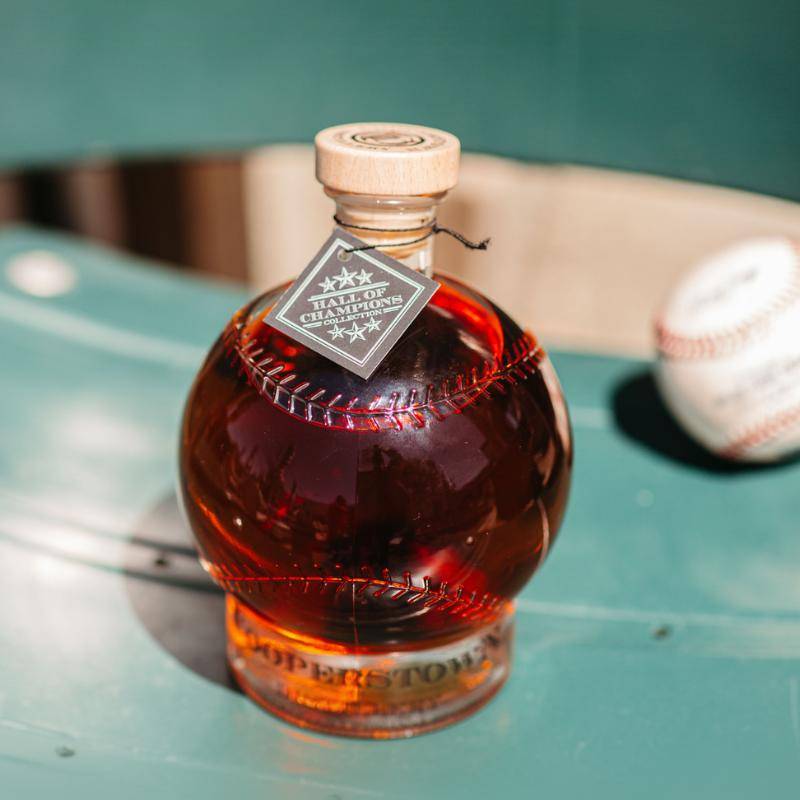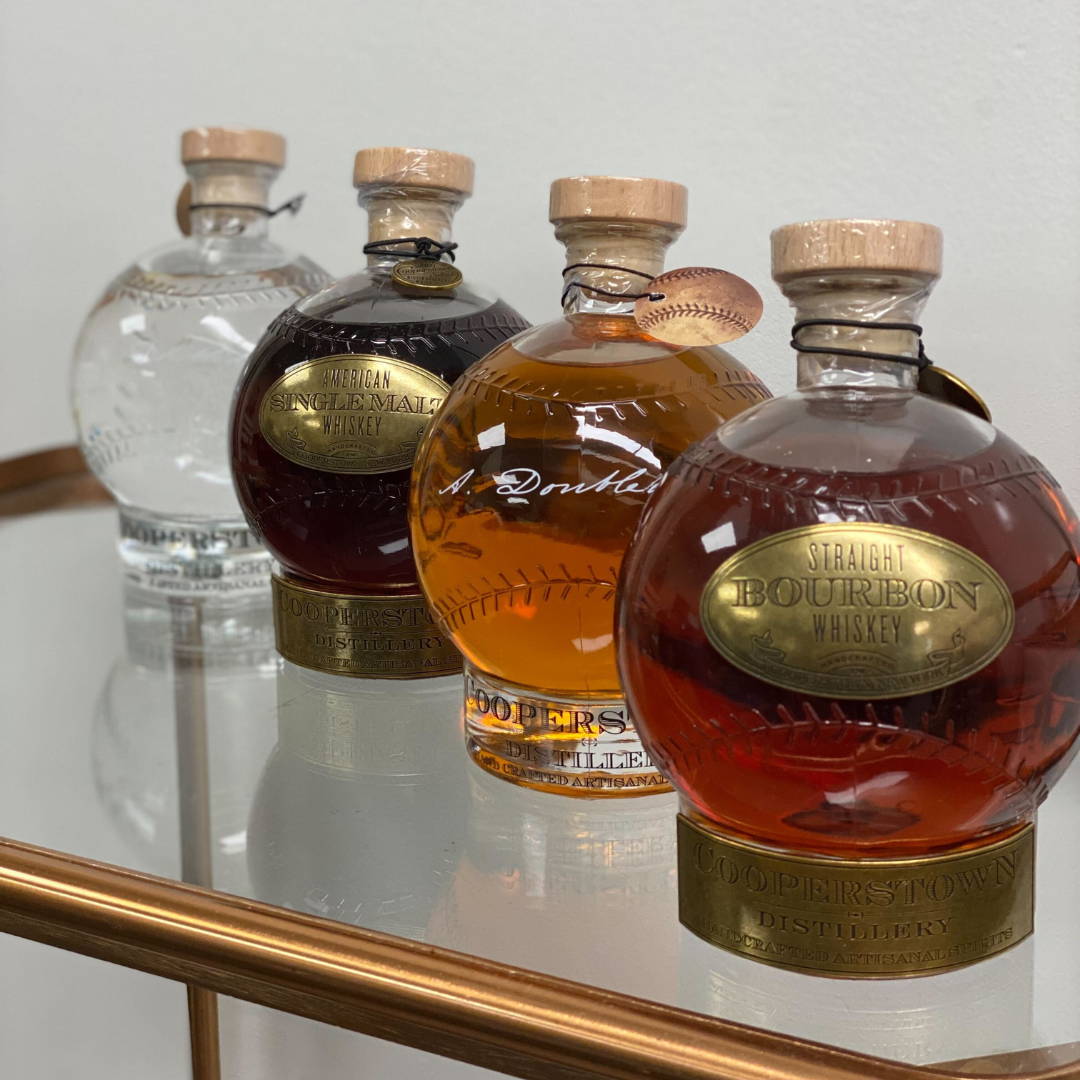 These are the bottles that started it all: Cooperstown Distillery's baseball decanters. Bottled in Cooperstown, New York aka the birthplace of baseball, these straight-from-the-source bottles come in a variety of limited edition bottles and spirits!
We're now also offering Hit & Run's 8 Year Aged Rum in a Baseball Bat! Created in the Dominican Republic, this rum features lush tropical fruit and chocolate with hints of honey and dark sugar. Round, mellow, full bodied palate with rich flavors of fruit. The finish is delightful and elegant.
Also - don't forget Cooperstown's Triple Mini Play Box, featuring three 50ml versions of their baseball bottles that makes the perfect addition to another gift!

Canada's finest ultra premium vodka available in a limited edition hand blown glass hockey stick. Using the latest technology, locally grown grains are distilled to perfection produce the purest of spirit. Mixed with filtered mountain glacier water, this award winning vodka offers a sublime clean finish. It is precisely this care to provide the highest quality vodka that earns the designation of ultra-premium.
This uniquely shaped bottle immediately became one of our best-sellers, a favorite of colder states since it makes the perfect gift for your favorite hockey fan!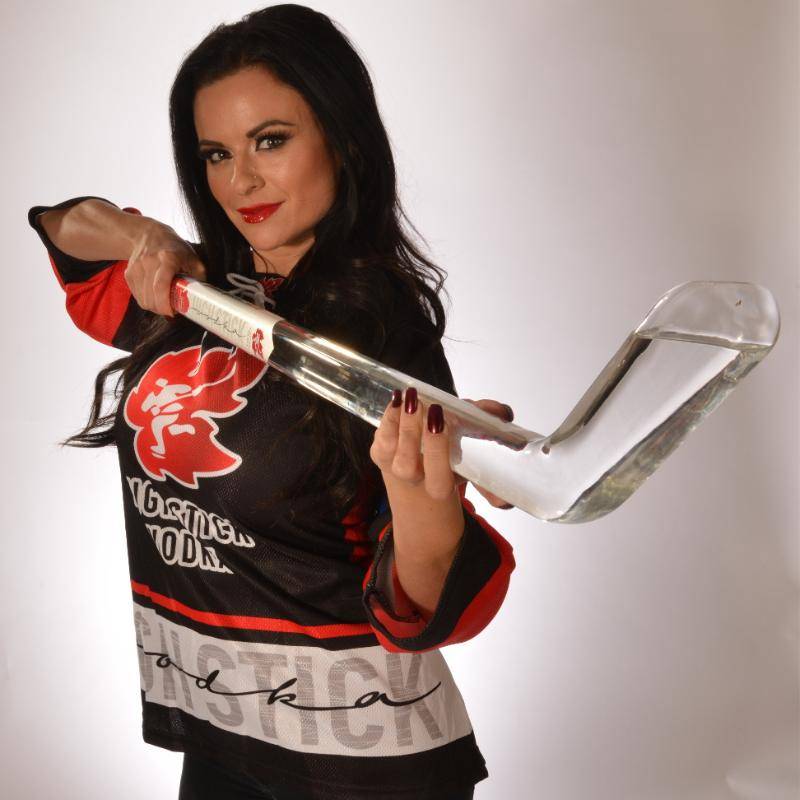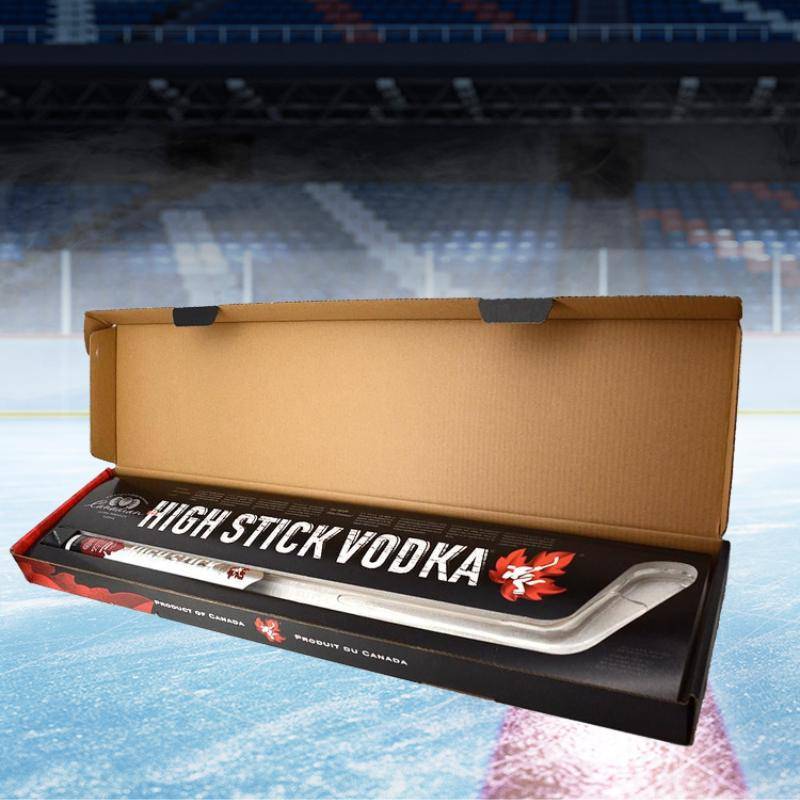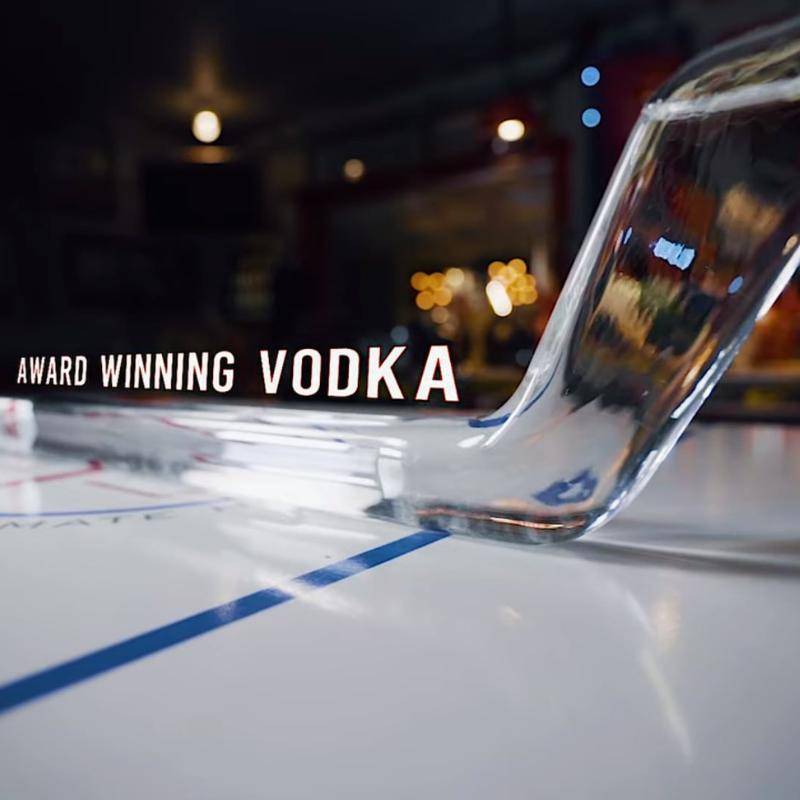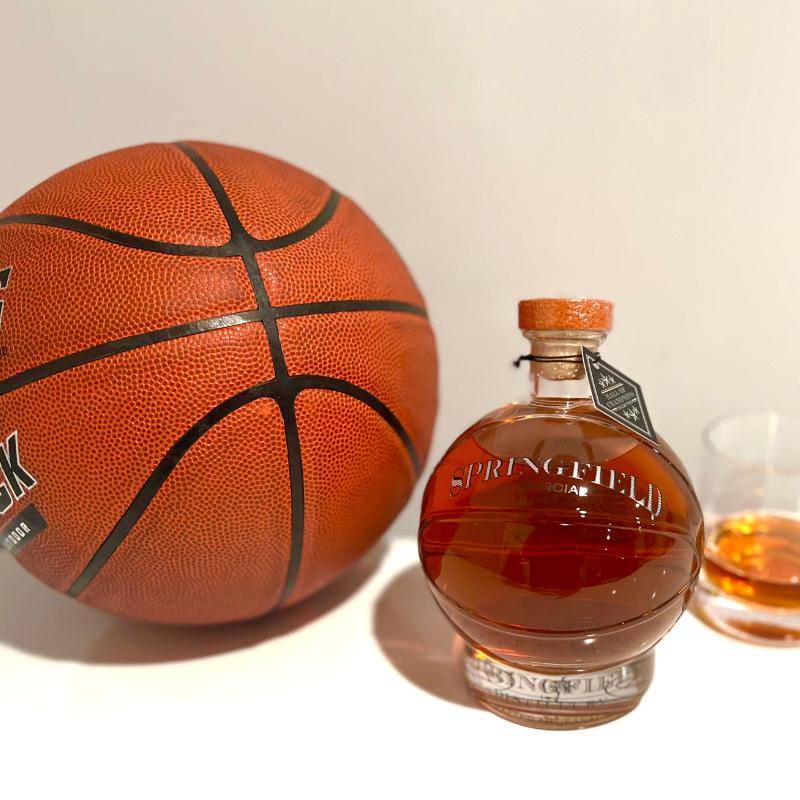 Do you know someone who shares an everlasting love of basketball? Springfield Distillery's Basketball Decanters may just be the perfect special occasion gift! Crafted from expertly blown and formed glass in the shape of a basketball, this beautiful one-of-a-kind decanter impresses with its intricate design and attention to detail.
Set upon a delicately designed pedestal base featuring a rendition of a classic basketball court and with a replica pebbled-leather stopper, it's enough to bring any fan back to their beloved game. Shop this showstopper decanter in bourbon, whiskey, or vodka below!

Canton Distillery's award winning, premium blended whiskey is featured in a unique hand-blown glass decanter. Each bottle is designed in the shape of an official football, right down to the laces and pigskin replica stopper.
The decanter sits on a raised pedestal base (all one molded piece), which is a quintessential depiction of an actual football field, complete with yard lines and end zones. An exceptionally smooth, premium whiskey and a one-of- a-kind piece.
You can purchase this stunning football decanter filled with bourbon or vodka below for your favorite football fan!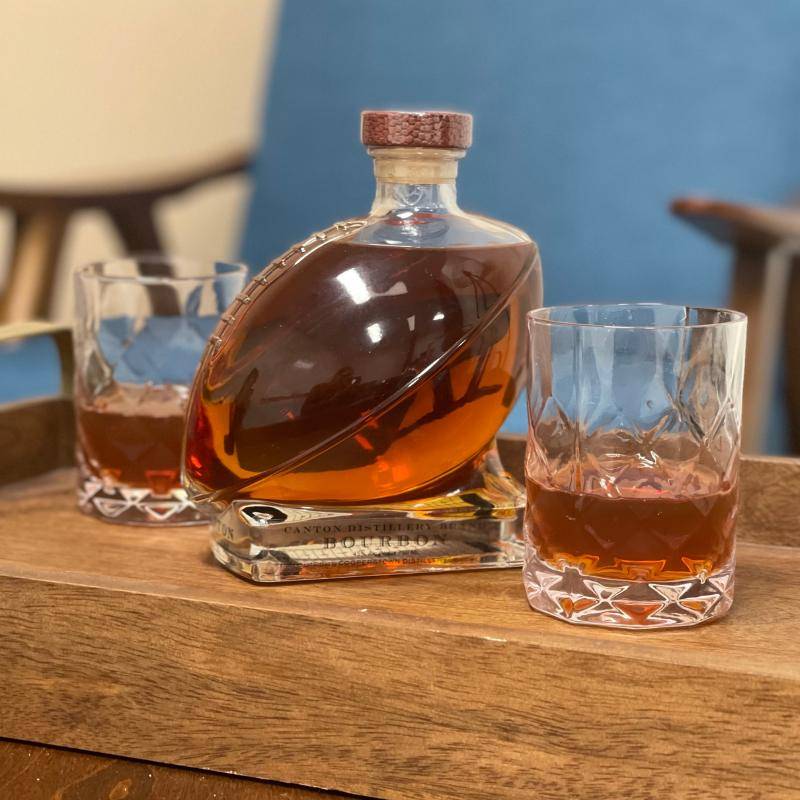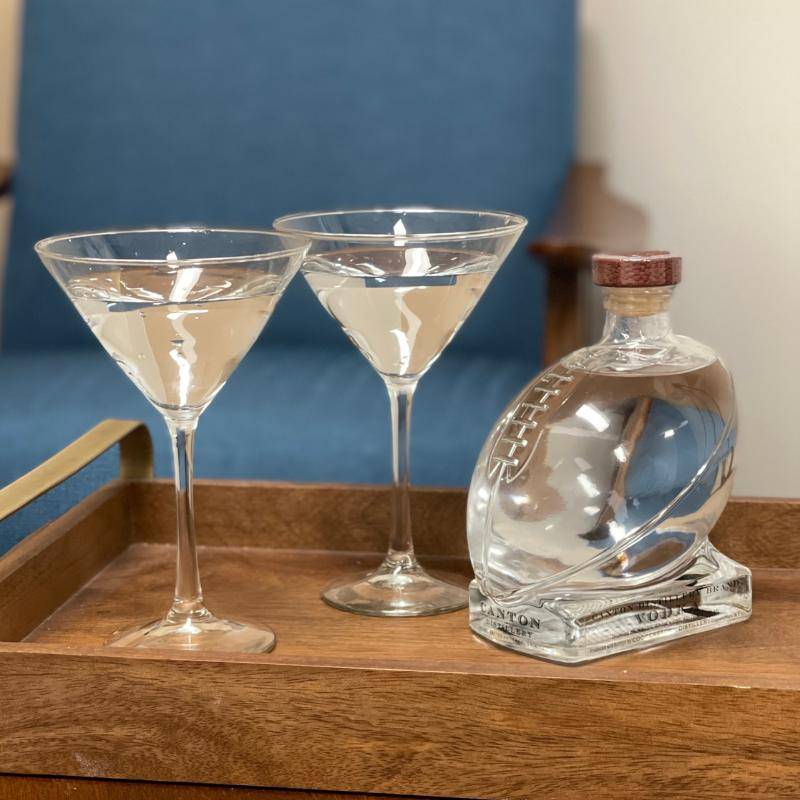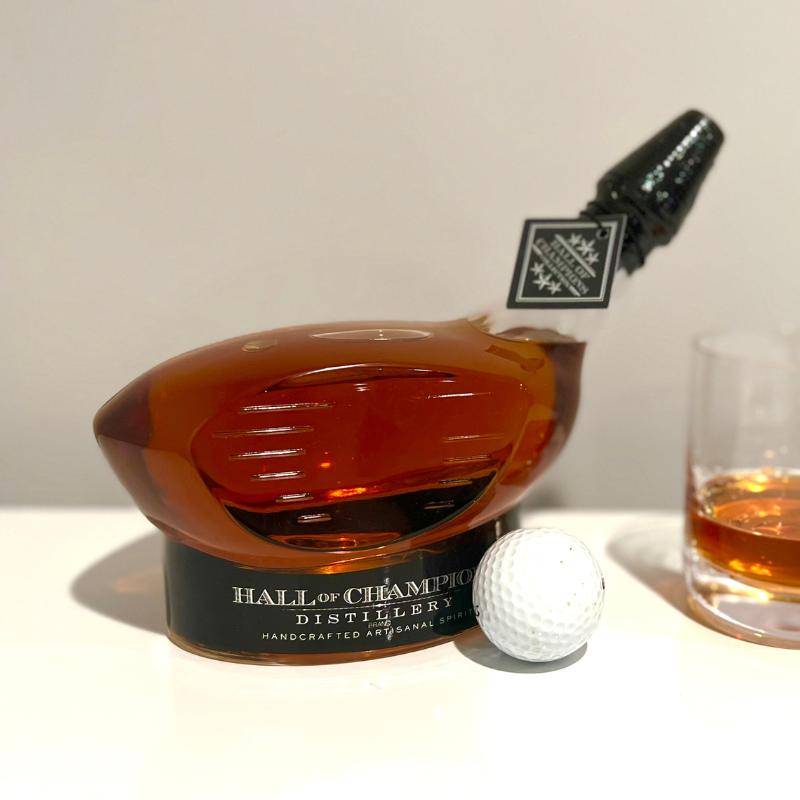 Made from 100% American malted barley, this single malt whiskey ages a minimum of two years in new American oak barrels and is enhanced with Cooperstown Distillery's own proprietary oak and barrel finishing process. Bursting with rich notes of praline, candied apple, and burnt almond it is a true expression of an American single malt. This uniquely detailed golf club decanter pays homage to the Scottish birthright of the game of golf.
Also available for your favorite golfer who loves vodka! Cooperstown's award winning, premium vodka made from 100% wheat in a unique handblown glass decanter. Each bottle is designed in the shape of a detailed golf driver. An exceptionally smooth, premium vodka and a one-of-a-kind piece.